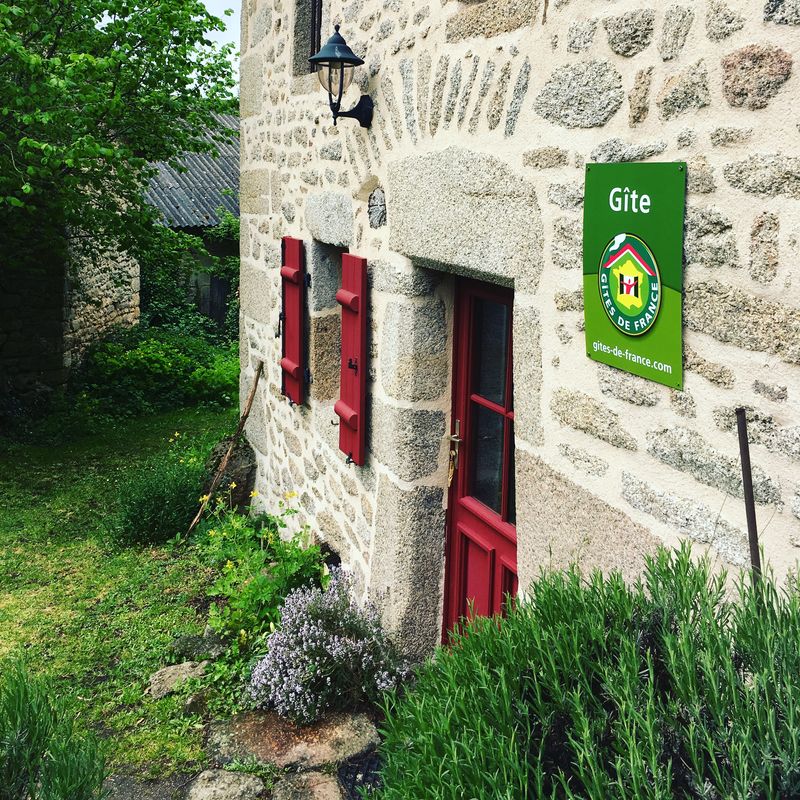 You are looking for a large capacity house rental for your family, or you are a group of friends who need an accomodation for a wedding, a birthday party, etc … ? Welcome to Lasgorceix (classified 2 épis Gîte de France).
Our Gîte includes 5 rooms, 12 beds, and 3 bathrooms. It is adjacent to the owners house.
When springs comes the outside terrasse is a perfect place to enjoy the view on the meadows. As far as children are concerned they can enjoy the swings set.
Baby cots (no extra charge) for your baby can be provided on request
Your children like poneys ? Great ! Our 2 poneys, Pompon and Pomponette are waiting for you !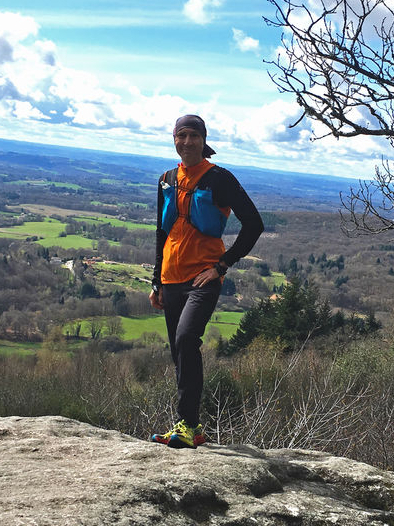 I am Pascal. My wife Anne and I had bought the house in 1999 in order to run a guest house in a remote, countryside area.
2 years were necessary to achieve the refurbishment of the house and we finally opened to the public in 2002.
After this I became a mountain guide, or a mountain leader I should say, because I can only lead groups where no high mountain gears such as ropes or crampons are necessary. So as far as hiking is concerned there is no problem, and I am happy to lead people in the area and even further, in order to make them discover the rich historical content of "Les Monts d'Ambazac", and also the local culture, traditions etc... It is also very interesting to show our guests some of my "secret places", and give some highlights on geology, the local flora, stories about plants and flowers, and eventually recipes.
The area is a real paradise for hikers and trail runners. If you want to give a more "enegertic" touch to your holidays, do not forget your running gears and I can take for a run in the local mountains.
In fact there are many types of outdoors activities possible in the area, so please do not hesitate to contact me to discuss this issue.
Qui ? Pourquoi ? Comment ?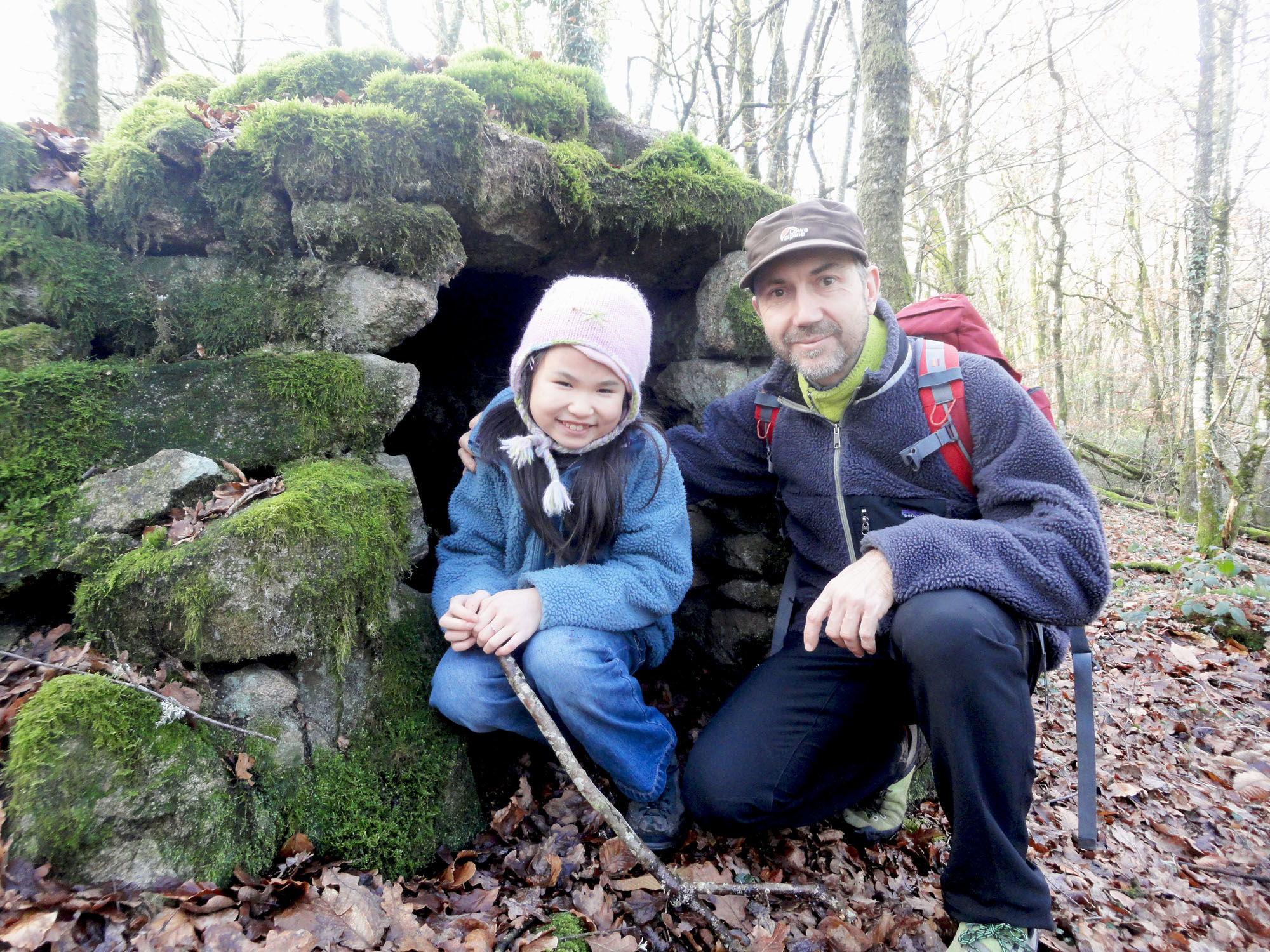 Tout d'abord je me présente, je suis Pascal (le gérant du gîte). Avec ma femme Anne, au départ, il s'agissait surtout de trouver un endroit où habiter, pas trop loin de Limoges pour que Anne (qui travaille à Limoges) n'ait pas trop de route à faire tous les jours. Nous cherchions un endroit « rural », calme, proche de la nature, à moins de 30 minutes en voiture de Limoges, un endroit où habiter certes, mais aussi un endroit propice à la création d'un gîte de groupe. Car j'avais envie de créer un gîte de groupe afin de recevoir des personnes en quête de choses essentielles, adeptes des sports de pleine nature, et qui ont envie de redécouvrir simples de la vie. Etant plus jeune je passais souvent les mois des grandes vacances chez mes grands-parents à la campagne. De cette existence simple, j'ai tiré beaucoup d'enseignements que je souhaitais partager.
Notre choix s'est fait sur une vieille longère à Saint Léger la Montagne, dans le village de Lasgorceix (ici un hameau se dit « village »). Vous trouverez ces deux articles dans le blog qui retracent l'épopée de la démolition et de la re-construction, épopée qui aura duré 2 ans entre 2000 et 2002.
- Début des travaux en juillet 2000.
Finalement, maintenant, avec le recul, il s'avère que le choix fut le bon. On a put ainsi donner à notre fille Lucie la chance de grandir dans un environnement sain et enrichissant.
De plus, le gîte est situé dans les Monts d'Ambazac, un petit massif montagneux au nord de Limoges qui regorge de curiosités historiques, patrimoniales et naturelles. C'est un endroit méconnu au niveau local et encore plus au niveau national. Maintenant que je suis accompagnateur en montagne, il m'arrive souvent d'encadrer des petits groupes de personnes dans les alentours pour leur faire découvrir mes petits coins secrets.
Il se trouve à 10 minutes de l'autoroute, à exacte distance entre Paris et Limoges. Sa position « centrale » sur le plan géographique, est un élément de choix pratique.
Ce site a été créé pour vous présenter le gîte dans tous ses détails, et j'y ai inclus un blog afin de pouvoir ajouter un maximum de contenu sur les activités à faire autour, pour vous faire sentir comment est la vie dans ce monde rural, un peu loin de tout.
Map of the house
Ground-Floor
Behind the entry door, the visitor can find a room with the floor and the walls made of stones. On the left, there is a fireplace and on the right a staircase, also made of stones that leads to the 1st and 2d floor.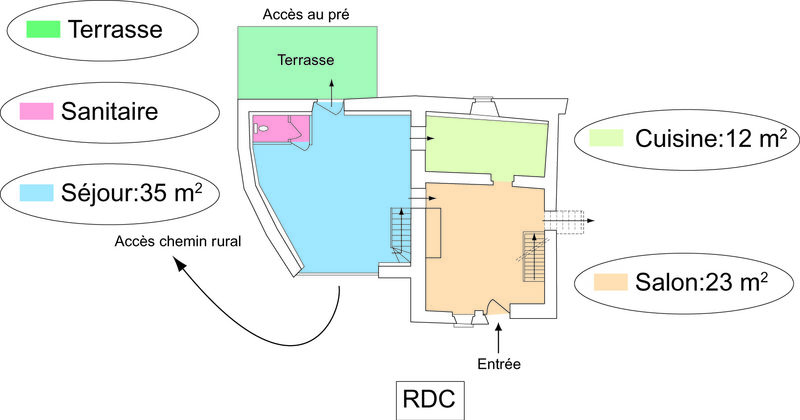 First floor
The 1st floor the divided in 2 parts. The stone staircase that is fond just behind the entry door leads to the cocoon rooms (room 1 and 2). As described on picture below, there are 4 single beds in the room 1 and 1 double bed+ baby cot in room 2. In between, the bathroom and a staircase that leads to the 2d floor (orange room).
The wooden staircase in the dining-room leads to the zen rooms (room 3 and 4). Each of them contains 1 single and 1 double bed. The bathroom is inbetween.

Second floor
The orange room is on the 2d floor, that can be found after the cocoom rooms. It is the largest room in the house, with a bathroom. It contains 2 single beds and a double bed.