The largest room of the gîte.
Under the roof, the abundant light comes from two roof windows. It contains a double bed, two single beds and a baby cot.
This room particularly suit families or couple who enjoy being in large rooms. The bathroom is also quite large and very comfortable. It is a few steps lower but still in the same room.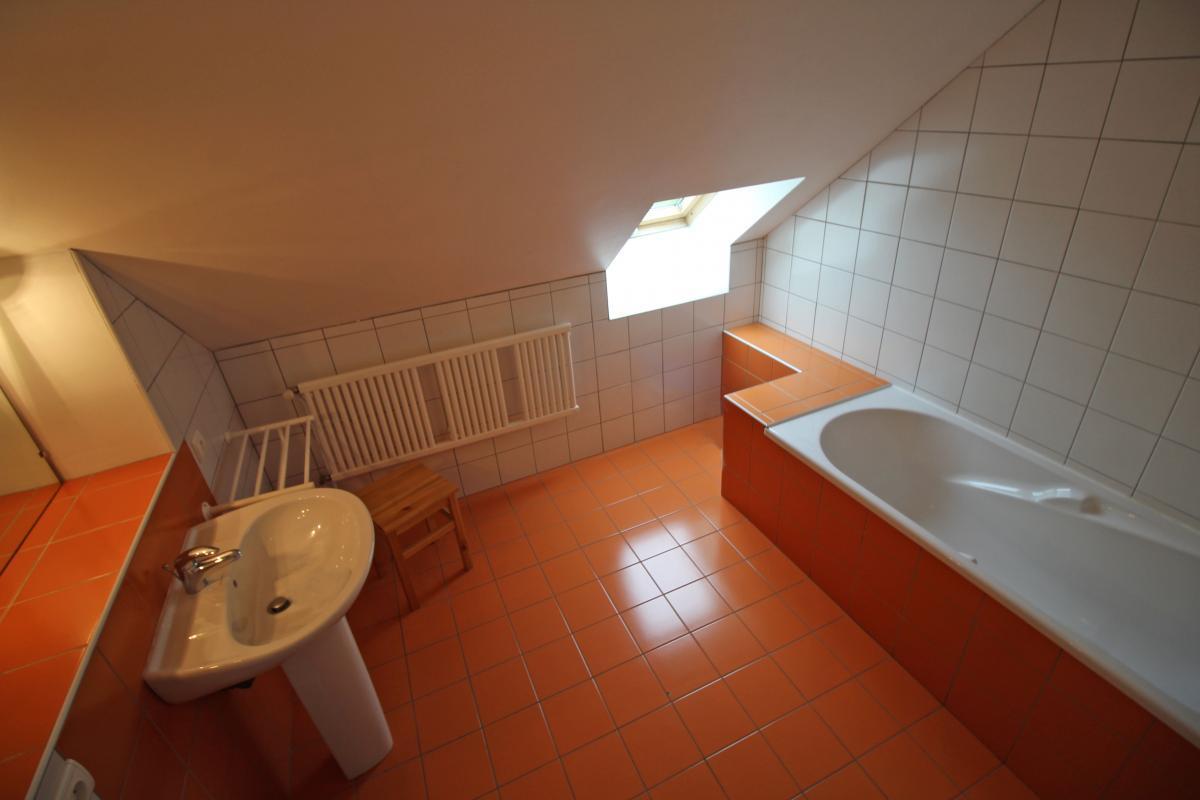 Bathroom ensuite - Room #5